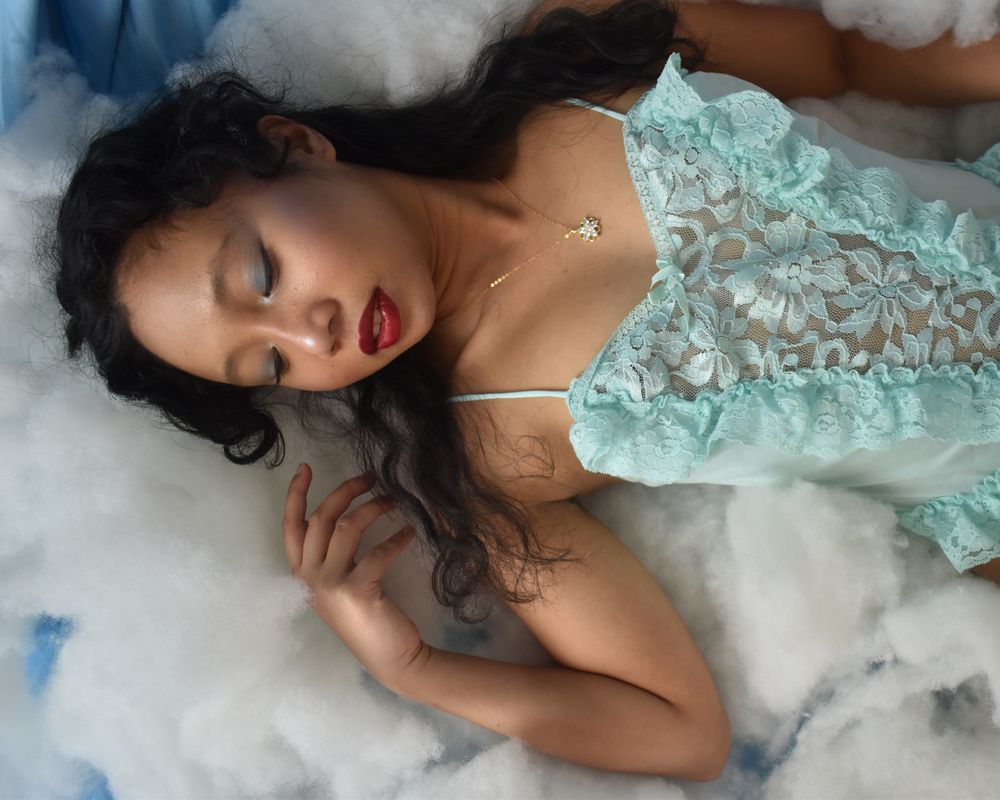 ABOUT
What is Celestial Studios?
Celestial Studios is an all-inclusive, body-positive photography studio servicing the communities in and around Greensboro, North Carolina. Founded by model and photographer Ana Celeste in 2019, Celestial Studios is a collaborative creative space where artists of all kinds come together and create stunning images. We offer a photography space for rent, as well as in-house services for photography, modeling, and audio/video production. In-house photographer Ana Celeste has been published internationally in fashion and beauty magazines such as Malvie, Penida Magazine, and BLOUDER. 
FAQ
is this for me?
Are you looking for high fashion boudoir, portraits, or wedding photography? If so, I'm your girl!
If you're looking for a more general photoshoot for birthdays, model/actor portfolios, or something else--please get in touch with me to discuss details.
what's the investment? 
For weddings, please see Celestial Weddings and download my FREE Pricing and Packages PDF.
My main photoshoot package starts at $575 and includes a Professional Hair and Makeup Artist, your 90 minute photoshoot with posing and facial expression guidance, and PERSONAL STYLING for 3 "looks" or outfits. 
For photo packages, payment plans, and print products, please view the Photo Packages page.
how will we stay in contact?
We will stay in touch through e-mail. I do not give out my phone number to clients and will not discuss business through DM or text.
do you have a studio?
I have a home studio located in Greensboro, North Carolina. It includes indoor and outdoor photography space and equipment, props, a large dressing room with hair and makeup table, my client closet stocked with designer and luxury apparel, shoes, accessories, and lingerie, plus a restroom for your convenience. Props and equipment are continuously coming in and out of use, so please feel free to ask about available props, backdrops, etc. 
can i bring guests?
Yes! I always tell my models if a photographer says you cannot bring guests, this is a huge red flag. Due to COVID-19  I am only allowing 1 guest at a time. Guests should be masked if they are not being photographed. I kindly ask if you have children (who are not being photographed) to make other arrangements for childcare. If you show up with 2+ guests or any children, you will be asked to reschedule. Please make sure any guests are not distracting and do not interfere with my guidance or direction. If a guest is disruptive to a session, I will kindly ask them to wait in their vehicle for the remainder of the session.
do you travel?
Yes! My travel fee is $0.75 per mile, to and from the shoot location, and includes travel between locations if applicable.
what if i'm late, or need to reschedule?
PLEASE be on time. I allow a 10 minute grace period. After that, a late fee of $150 will apply to the final cost of the service before clients receive any images. If you are late, your session will still end at its normal time.
If you must reschedule, please let me know at least 7 days in advance. Asking to reschedule within 7 days of the shoot will cancel your session with no refund, and you will have to reschedule with a new deposit.
No-call/no-shows will not be eligible to rebook with Celestial Studios. 
how much is the deposit, and is it refundable?
The full amount for your session is required to reserve your booking. This is non-refundable.
when will i get my photos back?
Please allow up to 2 weeks turnaround for regular photoshoots and 6-8 weeks for weddings. 
how many edits do i get?
 Photos are sold separately from all shoots and come in packages of 5, 15, or 30. Prices for photo packages are subject to change any time.
what if i need my photos sooner than 2 weeks?
A $100 72 hour rush fee will apply for expedited edits.
A $150 48 hour rush fee will apply for next-day edited.
A $200 24 hour rush fee will apply for 24 hour edits.
I am not offering same-day edits at this time.
may i do my own hair and makeup (for a discount)?
A professional hair and makeup artist will be provided for you and this does not change the price of the package.
You may only do your own hair/makeup if you are a licensed Hair/Makeup Artist by the State of North Carolina. 
how long is my session?
While many photographers work by the hour, I am passionate about moving away from this business model and encourage others to do the same.
Unless you would like to rent the studio by the hour, I personally do not shoot on an hourly basis.
I believe this allows us more time to focus on the concept and assignment at hand. When we're not worried about how much time we have left in our session, we have more energy to focus on what's important: The model,  the lighting, the setting, etc. Once the desired look is achieved, the shoot is over and I can devote more time and energy to the editing process.